CRYSTALS
The healing powers of crystals have been renowned for centuries, but we also love them because they're just so amazingly beautiful and ideal as a gift, decorative addition to your home, or unique collection item.

Whatever your desire, The Opal Centre has an impressive selection of quality crystals including rough specimens, tumbled stones, points, double terminated, clusters, spheres, hearts, cathedrals, slabs and more.

Take a quick look below at some of the varieties of crystals you'll find in our store.
A violet coloured variety of quartz, amethyst has been one of the world's most revered stones for many centuries. Thought of as mostly a protective stone, amethyst is said to be helpful in purifying the mind and clearing it of negative thoughts, including stress and anxiety, as well as generating abundance. Amethyst is the birthstone for February, and known as the zodiac stone for Pisces.
Citrine is a variety of quartz ranging in colour from pale to golden yellow, to a honey and almost brown hue. This attractive colour, plus the durability and affordability it shares with most other quartzes, makes it the top-selling yellow-to-orange gem. Also known as The Merchant's Stone or The Success Stone, citrine is known for its properties of wealth and abundance, as well as its links to the creative process. It is the birthstone for November.
Quartz crystals are the most common and abundant in the world, comprising the largest and most diverse family in the mineral kingdom. The most iconic of the quartz family and widely used as a popular ornamental stone, this hexagonal, clear rock crystal has long been the centre of many spiritual beliefs and practices. It is said to encourage clarity of thought and purpose to one's heart and mind.
Displaying a delicate to deep blush pink colour and beautiful lustre, rose quartz is universally known as the 'love stone'. Said to open up the heart chakras to unconditional love and positive energy, rose quartz is believed to be one of the most important gemstones for healing and relationships. Rose quartz is usually found in massive form, so well-shaped crystals are highly prized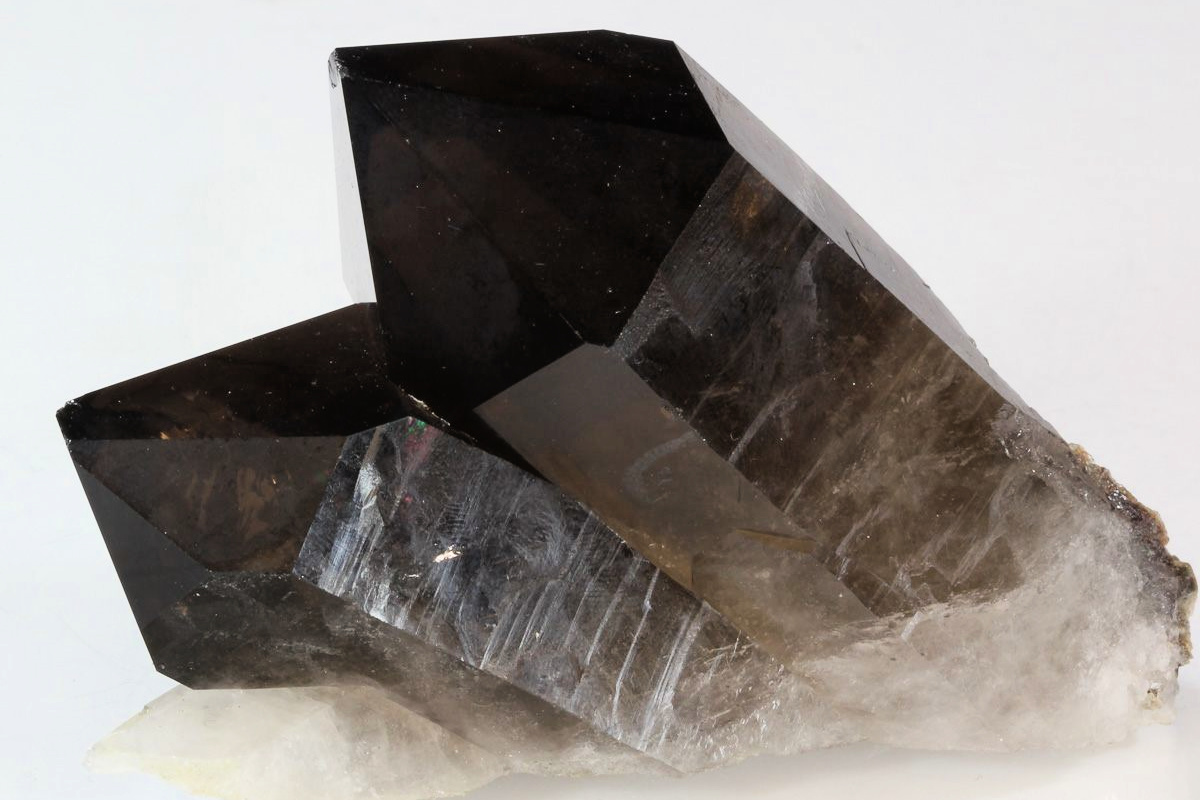 Smoky quartz is a translucent variety of quartz that ranges in clarity and colour from almost complete transparency to an almost-opaque brownish-grey or black crystal. Believed to be a powerful grounding gemstone, smoky quartz in shades of brown also bring connection to the natural world. A common yet unique crystal with a long history of use in feng shui, this gemstone is abundant and found in many locations around the world. It is often found in large crystals of excellent transparency with few inclusions.